When
Friday, October 15th
Friday, December 10th
Friday, January 21st
Friday, February 25th
Friday, April 1st

*All sessions run from 9:00 am - 3:00 pm
Where
Clay County Public Library (Orange Park Branch)
2054 Plainfield Avenue
Orange Park, FL 32073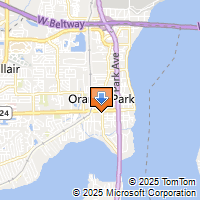 Driving Directions
For 2021-22, we are excited to offer a new opportunity: the School Library Mini-Institute!
This program is designed to provide interested school librarians the opportunity to build knowledge and leadership skills through a series of five face-to-face workshops throughout the school year. In addition, participants will connect and network with a cohort of school librarians from the NEFLIN region.
Led by Dr. Christopher Harris, the overall theme of this Institute is Leadership and Rebuilding Post-Covid School Libraries. During the COVID-19 pandemic, school libraries across the country made changes to procedures, spaces, and instructional practices out of necessity. Across the many models of in-person, hybrid, and remote instruction adopted by districts around the country, there were even more models for school librarians and the services they provide. It is essential that we take time after the immediate pressure of the pandemic emergency to reflect, understand, and evaluate those modified practices. In fact, Dr. Harris and the School Library System of the Genesee Valley Board of Cooperative Educational Services have recently been awarded a National Leadership Grant for Libraries to lead four national forums on this topic.
Download more details about this program, including detailed session descriptions.

Questions? Email Jenny Eason at jenny@neflin.org.

Topic One: Program Development
Friday, October 15th

Topic Two: Instructional Leadership
Friday, December 10th
Topic Three: Computational Expertise
Friday, January 21st



Topic Four: Community Engagement
Friday, February 25th



Topic Five: Systemic Playfulness
Friday, April 1st