Contact
David Norman
NGCOA Mid-Atlantic
dnorman008@gmail.com
804-708-9760
Wre
Trump National Washington DC
20391 Lowes Island Blvd
Sterling, VA 20165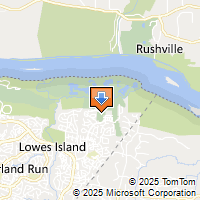 Driving Directions
Schedule


8:00 a.m.
Registration & Networking Breakfast

8:45 a.m.
Welcome / Introductions / Elections

9:00 a.m.
EDUCATION BLOCK
Featured Speakers
Stuart Lindsay
Jim Koppenhaver
"Special Guest" - Ronnie Miles
IGNITE Presentations
NGCOA Annual Awards


11:45 a.m.
Networking Lunch
Presented by 1-2-1 Marketing

1:00 p.m.
Golf Presented by MAPGA
Shotgun Start


5:30 p.m.
Post Round Drinks
Registration Fee & Attire

Thanks to our sponsors the registration fee is $150 per person which includes breakfast, education, lunch, beverages, golf, carts, forecaddie, prizes and drinks after the round. A team package including hole sponsorship is $600. The education-only fee is $75 per person and includes breakfast , education and lunch. Attire is business casual / golf attire.
Board of Directors
Mike Bennett, President, Commonwealth Golf Asset Management
Mike Hatch, Vice President, Acumen Golf
Glen Byrnes, Secretary/Treasurer Golden Horseshoe GC
John Anderes, CGCS, Queenstown Harbor GC
Steve Clark,

Raspberry Golf Management
Damon DeVito, Affinity Golf Management
Mike Fentress, Virginia Beach Golf Management
Joel Gohlmann, Billy Casper Golf
Joe Hills, Blue Mash GC and Waverly Woods GC
Keith Miller, Montgomery County Revenue Authority
Staff
David Norman

,

Executive Director
Tyler Eastham, Chapter Executive
2021 NGCOA MID-ATLANTIC ANNUAL MEETING
Trump National Washington DC, Sterling, VA
Thursday, October 21, 2021
Presented by
The NGCOA Mid-Atlantic Annual Meeting brings together owners and professionals in for a full day of education, networking, and golf. The event is open to all Mid-Atlantic owners/operators (whether or not NGCOA members at present) and their guests, GMs and/or CMAA members, MAPGA professionals, VGCSA and MAAGCS members, club reps, and vendors.
Trump National Washington DC
Trump National Golf Club, Washington, D.C. offers private access to world-class amenities and unparalleled service. As the previous home of the Senior PGA Championship, our two exquisite golf courses & state-of-the-art golf facilities, luxurious clubhouse and many other fine amenities create a beautiful and prestigious setting with magnificent frontage on the Potomac River.
________________________________________
What a lineup for the Education Program! Stuart Lindsay, Principal of Edgehill Golf Advisors and Jim Koppenhaver, President & Founder of Pellucid Corp will join us.
Featured Speakers
Stuart Lindsay Jim Koppenhaver
Golf's Go-Tu Duo for Stat-Tracking and Trend Identification
_________________________________________________
Special Guest
Ronnie Miles, serves NGCOA as the Senior Director of Advocacy, tracking the important issues that impact golf courses and their owners/operators throughout the country.
Ronnie Miles
_________________________________________________
Your Host
Mike Bennett heads Commonwealth Golf Asset Management and has been the President of the NGCOA Middle Atlantic Chapter since 2008. He has been a member of the PGA of America since 1994 and holds Master Professional Status in Ownership and Leasing.
Mike Bennett
NGCOA Mid-Atlantic Innovation Awards to be Presented

Mid-Atlantic Golf Leader - recognizing an individual who displayedleadership in the Mid-Atlantic as evidenced by long-term business achievement and/or service to the industry
Public Golf Innovator - recognizing a non-private golf facility for an outstanding marketing program executed within the past year
Private Club Innovator - recognizing a private club for an outstanding marketing or member recruitment program executed within the past year
Sustainability Award - recognizing a club for innovation and leadership to incorporate sustainability and environmental stewardship into operating practice.
Event Sponsors & Partners
Diamond Partner - Golf Car Specialties (Yamaha)
Gold Partners - Capitol Golf Cars, GovDeals, Indigo Golf, Peebles Golf Cars
Silver Partners - Horizon, Lightspeed, Sagacity, Up to Par Management, VSGA
Bronze Partners - Allegra Marketing & Print Mail, Acumen Golf, Club Prophet Systems, Cybergolf, Golf Property Analysts, Hilda W. Allen Real Estate, Outgo360, Rrichard Mandell Golf Architecture, Sunbelt, Yamaha Golf Cars of the VA's