In Person Sessions at Fort Worden
Tuesday, June 21, 2022 at 9:00 AM PDT
-to-
Friday, June 24, 2022 at 5:00 PM PDT
Online Sessions via Zoom
Tuesday, June 27, 2022 at 10:00 AM PDT
-to-
Friday, June 28, 2022 at 2:00 PM PDT
In-Person Location
Fort Worden, Port Townsend, WA
200 Battery Way
Port Townsend, WA 98368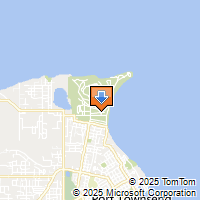 Driving Directions
Grace Washington
Program Manager
Arts Impact
253-278-3332
gracew@arts-impact.org
OR
Sylvia Reyna
Migrant Education Program Supervisor
sylvia.reyna@k12.wa.us
Voices from the Field Arts Academy
Teacher Professional Learning for Middle School Educators

June 21 - 24 (In-Person) and June 27 - 28 (Online)
This year's summer academy will be held in two sessions. The first session of the academy will be in-person. The second session of the academy will be online via Zoom. By registering for the academy, you are signing up to participate in both the in-person and online sessions.
Voices from the Field Arts Academy provides outstanding arts experiences for middle school students and educators through the Washington State Migrant Education Program. Many of the participating students have not had a great number of opportunities to experience the arts in their regular school day. OSPI has partnered with Arts Impact to create arts-infused Math and ELA lessons designed to help educators build student voice and experiences with the assistance of artist mentors.
P
r
oject Goals
Develop

educator

confidence and competence

to

integrate the arts

into

Math and

ELA

content and instruction.

Increase student achievement and engagement

in core content

through

the arts.

Engage

families

in

arts education

and cultural connections.
Professional Learning Components
Eligible School Districts (maximum 3-4 teachers per district)
Eastmont School District

Grandview School District

Mount Vernon School Distr

ict

Prosser School District

S

elah

School District

Yakima School District

Wenatchee School District
COVID Participation Protocols
REGISTRATION DEADLINE: MAY 20, 2022