Where
Back Bay Conference Center/Irvine Lanes
3415 Michelson Drive
Irvine, CA 92612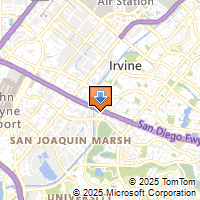 Driving Directions
TOPIC
The topic for this TIPS Session will be that the federal government recently updated the two most powerful incentives available to TLARGI Members. With these changes, we believe our members should be educated on these credits because they could generate significant cash refunds for businesses and owners. Join alliantgroup's expert Justin McAnally for an informative discussion on how companies like yours can qualify for these federal incentives, as well as other key industry insights that business owners should know for the year. This event is scheduled for May 3, 2022, from 5:30 PM to 6:00 PM at the Back Bay Conference Center/Irvine Lanes (Upstairs) at 3415 Michelson Drive in Irvine, CA.
PRESENTER
Justin McAnally is a Director in alliantgroup's R&D Tax Credit consulting practice in Houston, Texas. He brings a passion for helping U.S. businesses to his role, educating companies throughout different industries on key government incentives. Justin's passion is instrumental in alliantgroup's mission to educate business owners on the Research and Development Tax Credit - which allows clients to invest in innovation and manage thri growth in the U.S. economy. Throughout his time at alliantgroup, Justin has identified, implemented and overseen over 500 R&D studies. In total, he has helped to identify close to $350 million in credits for clients across a range of industries. Justin is licensed to practice law in the state of Texas.
RESERVATION DETAILS
To reserve your spot(s), click on the "Register Now!" button below and complete the online registration form. If you have any questions, contact Dr. Ragin Amrutiya at ragin.amrutiya@wacker.com or (909) 902-6152.