Contact:
OSLC Office
Our Savior's Lutheran Church
info@oslcstillwater.org
651-439-5704
When
September 11, 2022 - April 30, 2023

Where
Our Savior's Lutheran Church
1616 W. Olive St.
Stillwater, MN 55082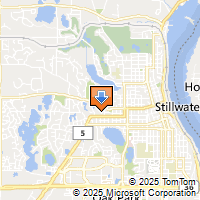 Driving Directions
Confirmation & Youth Group Registration
Sundays and Wednesdays in 2022-23 program year.

Register children in 7th through 12th grade (grade as of September 1, 2022)

Youth options:
- Sunday morning at 11:45 am for Youth Group Evolve (7th - 9th Grade)
- Sunday evening at 4:00 pm for Youth Group Activate (10th - 12th grade)
- Wednesday evening at 6:15 pm for Youth Group (7th - 9th grade)
- Confirmation at 7 pm for 8th, 9th & 10th grade
IMPORTANT!
In the registration system, please click ADD once for each child you wish to register and complete the requested information about that child, including choices of learning opportunities for that child.
An EMAIL CONFIRMING YOUR REGISTRATION will be sent to you after your registration is complete. If you do NOT receive this email, please contact the church office.

Register Now!