When
Monday, June 5, 2023 at 8:30 AM PDT
-to-
Friday, June 9, 2023 at 5:00 PM PDT
Add to Calendar
Class will start at 8:30 AM PDT the first day, and then 8:00 AM PDT for the rest of the week. The class will end at approximately 4:00 PM PDT on Friday. Flight arrangements should be made after 5:00 PM PDT to allow ample time to complete the test and arrive at the airport.
Where
VEGA Americas, Inc.
5000 Birch St, Suite 4500
Newport Beach, CA 92660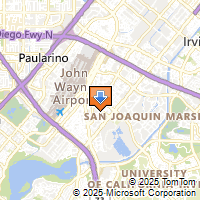 Driving Directions
More Information
We encourage our attendees to bring a copy of your current license to review with our instructors. Dress is casual for the week, and VEGA takes the class to dinner one night, usually Tuesday. A calculator with a square root function is helpful.
Radiation Safety Officer Training, June 5 - 9, 2023
Designed for those who intend to become Radiation Safety Officers and who desire the highest level of training the industry has to offer. Based on NUREG 1556, this course meets all requirements of the NRC and Agreement States for RSO training. Upon completion, attendees receive a certificate for application to the appropriate licensing agency.
$2399 per person
If paying by purchase order, please use promo code PAYINGBYPO and click apply.
Send all purchase orders directly to m.billiter@vega.com.
Topics:
Basic Radiation Theory
Health Effects
Measurement and Monitoring
Radiation Safety and Protection
Licensing, Rules, and Regulations
Security
Transportation and Shipping
Radiation Safety Programs and Leak Testing
Accommodations:
VEGA Americas, Inc. reserves the right to cancel a class due to low enrollment. COVID-19 precautions are being taken at VEGA Americas, Inc. We reserve the right to change this training course to a virtual environment at our discretion to maintain the well-being of our employees and our customers.
VEGA Americas, Inc. is a manufacturer and seller of measurement technology and products; purchase of VEGA products is not required to complete the course.