When:
Friday, February 24, 2023 from 9:00 AM to 12:00 PM EST
Add to Calendar
Where:
Butler County Educational Service Center
400 N. Erie Blvd.
Hamilton, OH 45011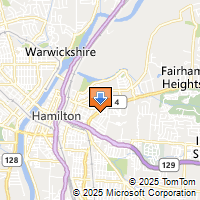 Driving Directions
Lauren Perry
FCFC Training Coordinator
Butler County Family & Children First Council
(513) 785-6770 (office)
perryl@bcesc.org
C. Danae Riggs, Humans Being Human, LLC. Certified Trauma Speacialist, Resilience Worker, and Consultant
Danae brings 20+ years of non-profit experience to her leadership with a purpose-driven focus to love and live in a way that promotes equity, justice, empathy, forgiveness, and wholehearted healing. Danae has a background in mental health direct services, program development & management, organizational & leadership development, with a key focus on advancing & educating leaders in their own fields through coaching, & the facilitation of continued education & training.