Virtual Tech Talk Schedule is from 11:30 am to 1:00 pm. The calendar link is available in your confirmation email.
In-Person Networking Event
When
Wednesday, February 22, 2023 from 4:00 PM to 6:00 PM PST
Add to Calendar
Where
Pure Brewing Project (In-Person Networking Event)
Balboa Park 2865 Fifth Ave.
San Diego, CA 92103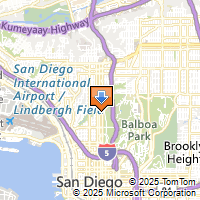 Driving Directions
Marketing Communications
AFCEA San Diego
619-780-0620
marketing_communications@afcea-sd.org
AFCEA San Diego FEBRUARY Virtual Tech Talk & In-Person Networking Event
Please join our February Tech Talk and gain a better understanding of why and how AI adoption rates are increasing in the Navy. Dataiku's Brennan Murphy will be interviewed by Mr. Tim Miller, Chief Revenue Officer and Strategic Solutions Architect at ProSync Technology Group at 11:30 AM on Wednesday, February 22nd followed by an in-person Networking Event at Pure Project Brewery, Balboa Park 2865 Fifth Ave. San Diego, CA 92103 at 4:00 pm.
TITLE OF ABSTRACT – Why 2023 will be the year of largescale Artificial Intelligence adoption.
DESCRIPTION
As Admiral Stavridis has said, "Humans striving to be tireless are no longer enough" and artificial intelligence (AI) offers transformational capabilities in unmanned/robotic systems and decision aids designed to augment, improve and speed human decision-making. Navy industry partners see AI as an evolving technology that will progressively integrate into more ship systems, command and control, and weapons over time as processing speeds increase and new algorithms increase their reliability. Dataiku, the global leader AI Business Exploration and Augmented Data Science, believes this will be a watershed year for AI adoption across the Navy.
Meet Our Guest Speakers

Mr. Brennan Murphy
Director of Sales - Intelligence Community, Navy, NASA
Dataiku

After gaining a decade of experience as an information technology engineer at firms like MITRE and Mcafee Security, Brennan Murphy joined Network General to sell protocol analysis and network based forensics to financial institutions and telecommunication firms. He successfully brought this technology into the US Navy where it plays a prominent role in securing global Navy networks. Over the next 19 years, Murphy went on to bring 10 enterprise technologies into the Navy enterprise including enterprise search, business process management, & predictive maintenance to name a few. For the past 13 years, he has been focused on bringing AI/ML technologies into the DoD. He offers deep domain knowledge in Cybersecurity, AI/ML, IT ERP, BPM, DevOps and enterprise network management. Murphy earned a bachelor's degree in Philosophy from the University of Notre Dame where he played varsity golf.
Mr. Tim Miller
Chief Revenue Officer and Strategic Solutions Architect

ProSync Technology Group


ProSync Technology Group is a mission-focused, Service-Disabled Veteran-Owned Small Business (SDVOSB) with a 22-year track record of delivering future-forward, science-based and transformational solutions for Department of Defense (DoD) and Intelligence Community (IC) agencies. Mr. Miller presented ProSync's AI/ML SaaS product, CVkeysTM, at the 2022 NAML Conference.

Note:
The Tech Talk presentation will be using Underline as the virtual platform and you have to be registered to join at https://underline.io/events/269/reception. Please keep an eye for meeting reminders from AFCEA SD and Underline.