Contact
Nancie Boland
IFMA San Diego
register@ifmasandiego.org
877-443-6273
When
Thursday and Friday, July 20-21, 2023
Where
Mission Federal Credit Union - Corporate Offices
10325 Meanley Drive
San Diego, CA 92131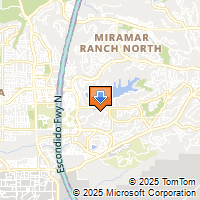 Driving Directions
IFMA San Diego's FMP Course:
Operations and Maintenance
Registration Deadline: Thursday, June 29, 2023 at 11:59 PM
The primary role of facility managers is to manage/oversee an operating facility. To do this, facility managers must have a working knowledge of building systems, structure, interiors and exteriors and grounds so the facility and all its required systems function efficiently, reliably, safely, securely and in a manner consistent with existing regulations and standards. In addition, the various aspects of operations and maintenance (O&M) are constantly changing due to wear or deterioration, new regulations or requirements, operational modifications, occupant expectations, and many other individual but interrelated circumstances. Managing a facility means continually managing change.
Learning Objectives:
After you complete this course, you will be able to:
Identify the role of operations and maintenance in FM.
Identify deficiencies in building structures, exteriors, systems, interiors, and grounds and the associated health, safety, security and environmental considerations.
Describe the elements associated with the acquisition, installation, maintenance, operation, and replacement of assets related to facility management.
Outline the process for determining and monitoring occupant service performance expectations.
Outline the processes for developing occupant service specifications, selecting service providers, negotiating service level agreements, monitoring performance, and resolving contract disputes.
Our Instructor:
Phyllis Meng, CFM, IFMA Fellow; Deputy Executive Officer, General Services; Los Angeles County Metropolitan Transportation Authority



Registration Fee: Includes in person instruction, books and course materials.

Single Course Fee:

San Diego Chapter Members: $565 per person

Non Chapter Members: $765.00 per person

Bundle of All Four FMP Courses for One Fee:

Four FMP Course Bundle for IFMA-SD Chapter Members: $1995

Four FMP Course Bundle for Non Chapter Members: $2345

More Information:

- Registration questions: Click here to email Caryn Worcester
- Payment Options: If you would like to pay by credit card, please complete the registration form and save without paying. An invoice will be emailed to you.

Please note:

Cancellations are subject to a $25 restocking/processing fee.

Registration requests made after the deadline will be assessed an additional $50 processing fee.

This same individual class (one FMP Course) is being offered by IFMA for $945! Take it with IFMA San Diego and SAVE!
Registration Deadline: Thursday, June 29, 2023 at 11:59 PM