Essentials for California Divorce Mediators
Mediation Training - Divorce 101 & Drafting Settlements
This latest Mediation Training presented by New Day Divorce Center is designed to provide Family Dispute Resolution Professionals with the basic skills they need to mediate California divorce matters. Attorney mediators and non-attorney mediators, financial, mental health, real estate, coaching and other professionals will find this training indispensible as they prepare to tackle the legal issues that are most commonly presented when they mediate California divorces. Training participants will learn how to document divorce settlements to assure that their memorandum of understanding, and marital settlement agreements include all the necessary provisions for entry of judgment in California Superior Courts. For those participants who are licensed to prepare and submit legal documents, a Judgment template will be provided in digital form along with instructions and tips for completing Judicial Council forms necessary to obtain entry of uncontested or default judgments.
Terri Breer, Attorney and Mediator with over 35 years of experience in family law mediation will present this medition training that has recently been added to her Essentials for California Divorce Mediators training programs presented by New Day Divorce Center. The training will be in two parts:
Part 1 - Divorce 101: Introduction and review of family law statutes and basic legal rules for California Divorce cases that every mediator needs to know.
Part 2 - Drafting Settlements: Instruction on how to draft mediated settlements in a form suitable for filing in all California Superior Courts.
The training includes:
Breakfast and Lunch buffets.
Digital Forms Library and Printed Training Materials
Parking at the DoubleTree Hilton
Would like to have a better understanding of the California Family Code and the legal issues that apply to your mediation cases? Do you want to draft settlements that fulfill all the requirements for entry of Judgment in California Superior Courts? If so, this training is for you!
Where
The DoubleTree by Hilton Irvine - Spectrum
90 Pacifica
Irvine, CA 92618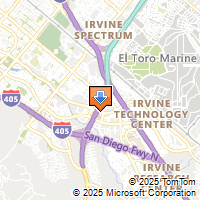 Driving Directions