Virtual Tech Talk Schedule is from 11:30 am to 1:00 pm. The calendar link is available in your confirmation email.
In-Person Happy Hour
When
Wednesday, July 19, 2023 from 4:00 PM to 6:00 PM PDT
Add to Calendar
Where
Pure Brewing Project (In-Person Networking Event)
Balboa Park 2865 Fifth Ave.
San Diego, CA 92103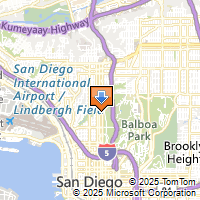 Driving Directions
Marketing Communications
AFCEA San Diego
619-780-0620
marketing_communications@sandiego.afceachapters.org
AFCEA San Diego JULY Virtual Tech Talk & In-Person Networking Event
Please join our July Tech Talk and learn how innovation is achieved within the NAVWAR, US Navy and/or joint environment with our guest speakers Mr. Abiola Olowokere, Big Data and Analytics Product Manager of US Navy PEO MLB and Mr. Jonas Lazo, Vice President - Digital Engineering of Sev1Tech at 11:30 AM on Wednesday, July 19th followed by an in-person Networking Event at Pure Project Brewery, Balboa Park2865 Fifth Ave. San Diego, CA 92103 at 4:00 pm.
TITLE OF ABSTRACT – Digital Engineering Excellence – Lessons learned from years of enterprise-level Digital Modernization within the Navy
DESCRIPTION - Want to know how innovation is really achieved within the NAVWAR, US Navy, and/or Joint environment? Then join us for this Tech Talk with some of the preeminent thought leaders/practitioners of our day.
MEET OUR SPEAKERS



Mr. Abiola Olowokere
Big Data and Analytics Product Manager
US Navy PEO MLB
Mr. Olowokere is an Electronics Engineer by training and education whose distinguished career in Government has led to his recent appointment as the Big Data and Analytics Product Manager/Governance Lead for PEO MLB. After spending six (6) years in NAVWAR and four previous years with the USMC. Mr. Olowokere has rapidly delivered impressive results in terms of data services and information intelligence pillars of the Navy's PEO-MLB overseeing enterprise-wide IT programs. In addition to managing a large portfolio of engineers responsible for data and cloud platform engineering tasks, Mr. Olowokere implemented numerous innovative solutions towards the furtherance of the US Navy Chief Data Officer's policy and strategic intent.

Mr. Jonas Lazo
Vice President - Digital Engineering
Sev1Tech

Mr. Lazo's storied career with the Navy spanned almost 30 years, starting as a Contract Administrator / Assistant Supply Officer at the US Navy Fighter Weapons School (TOPGUN) in 1993. Since then, he's been in and out of Industry, NAVWAR, and the Navy Reserve. He wrapped up his career as the Technical Warrant Officer for Navy Cloud. Mr. Lazo deployed the Navy's Innovative Cloud Playbook with authoritative Broker, Engineering, Cyber & Training models. In partnership with US Army & US Air Force Cloud stakeholders for a Joint/DoD Cloud DevSecOps Strategy. Mr. Lazo is now the Vice President - Digital Engineering for Sev1Tech and AFCEA San Diego Chapter's DevSecOps Consortium Lead. Mr. Lazo is a graduate of National University (BS in Computer Science and Executive MBA, Knowledge Management).
Note:
The Tech Talk presentation will be using Underline as the virtual platform and you have to be registered to join at https://underline.io/events/416/reception. Please keep an eye for meeting reminders from AFCEA SD and Underline.