Virtual Tech Talk Schedule is from 11:30 am to 1:00 pm. The calendar link is available in your confirmation email.
In-Person Happy Hour
When
Wednesday, September 20, 2023 from 4:00 PM to 6:00 PM PDT
Add to Calendar
Where
Pure Brewing Project (In-Person Networking Event)
Balboa Park 2865 Fifth Ave.
San Diego, CA 92103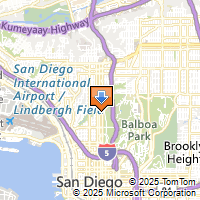 Driving Directions
Marketing Communications
AFCEA San Diego
619-780-0620
marketing_communications@sandiego.afceachapters.org
AFCEA San Diego SEPTEMBER Virtual Tech Talk & In-Person Networking Event
Please join our September Tech Talk and learn the concepts and considerations for AI in the terminology DOD Information Security with our guest speaker Mr. Eddie Storm of Elastic at 11:30 AM on Wednesday, September 20th followed by an in-person Networking Event at Pure Project Brewery, Balboa Park located at 2865 Fifth Ave. San Diego, CA 92103 at 4:00 pm.
TITLE OF ABSTRACT – Applying DOD Security Principles to Generative AI
DESCRIPTION - "Don't believe everything you read on the internet" is a common saying, and yet in low stakes situations we've come to trust a quick web search or even an interaction with ChatGPT. It knows so much about the world! Using generative AI for mission critical knowledge retrieval has an all new set of challenges. In this talk you'll learn concepts and considerations for AI in the terminology DOD Information security. We'll cover:

What is a Large Language Model?

How private is a private LLM?

Security concerns of Training vs. Prompting

Fighting Hallucinations

Poisoned LLMs and continuous validation
MEET OUR SPEAKER



Mr. Eddie Storm
Senior Solutions Architect
Elastic

Mr. Eddie Storm is a Senior Solutions Architect at Elastic, where he brings a wealth of experience at the intersection of analytics, observability, DevSecOps, and machine learning. After serving 7 years in the Navy, Eddie took on individual and leadership roles in data engineering and DevSecOps, supporting analytics, data science, and machine learning for fintech and DoD clients. Currently, he continues to provide architectural guidance and assist the Navy and the DoD in leveraging open source technologies to implement innovative solutions for analytics, observability, and security.
About the Company:
Elastic Platform is the unified data solution that is capable of efficiently assimilating vast amounts of information while maintaining relevance. This all-inclusive system facilitates Observability (including APM, AIOps, and Operation Resiliency), Security (covering endpoint, SIEM, and security analytics), and Search (featuring GenAI integration, Large-Scale Search, and Multi-Level Data Security). With the Elastic Platform, you can transform mission data into actionable insights across the organization, in real time.

The Tech Talk presentation will be using Underline as the virtual platform and you have to be registered to join at https://underline.io/events/424/reception. Please keep an eye for meeting reminders from AFCEA SD and Underline.