MEDIATION TRAINING PROGRAM
Essentials for California Divorce Mediators
5-Step System for California Divorce

This training activity is approved for 10 MCLE credits for California Attorneys and 10 MCE credits for meditors. Certificate of Completion will be provided to all training participants who complete the two day training.
New Day Divorce will present its popular two day mediation training, 5-Step System for California Divorce on Friday, January 19th from 9:000 am to 4:30pm and Saturday, January 20th from 8:30am to 12:30 pm. Continental Breakfast will be provided both days from 8:30am to 9:00am.
The training program is designed for experienced family law attorneys, attorneys new to family law, mediators, and other professionals. Terri Breer, Attorney and Mediator with over three decades of experience will present the training program.
The fee for both days $745.00. Includes breakfast and lunch on Thursday, breakfast on Friday, and free parking. All training participants will receive a Training Notebook and Electronic Forms Library.
Would like to have a better understanding of the California Family Code and the legal issues that apply to your mediation cases? Do you want to learn a system that will provide you the steps to successfully move your mediation case from initial consultation to final judgment? If so, this training is for you!
5-Step System for California Divorce
for Online and In Person Mediation using both
Flat Fee and Hourly Fee Structures
Training Curriculum will include how to
Structure the Mediation Process and
will include following topics:
Enrolling Clients in Mediation Process
Mediation Service Agreements
Structuring Flat Fee & Hourly Mediation Services
Review of Basic California Statutes & Case Law
Creating an Action Plan for Mediation Success
Creating & Using a Marital Balance Sheet
Basic Child & Spousal Support
Real Estate, Retirement & Equity Compensation
Settlement and Judgment Templates
Where
DoubleTree Hilton - Irvine Spectrum
90 Pacifica
Irvine, CA 92618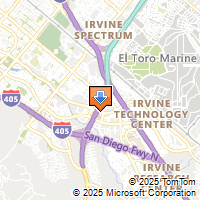 Driving Directions