Online Registration has closed.
Please come to the door Friday May 3 between 8:00 AM - 8:45 AM for Walk-Up Registration.
When
Friday, May 3, 2013
8:00 AM - 1:00 PM

"Taste of Local Foods"
Lunch Served at Noon
Where
Crossroads Community Church
3500 Madison Road
Cincinnati, OH 45209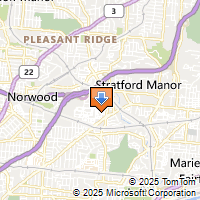 Detailed Directions
Metro bus routes: 4, 11, 12X, 41 and 51 all have stops that will get you there. Find your bus route at: http://www.go-metro.com/
Or ride your bike - bicycle racks onsite.
Keynote Speaker:
Robert Buchanan,Co-Founder of Polar Bears International.
Robert W. Buchanan and his wife Carolyn founded Polar Bears International in 2002. Under Robert's leadership, PBI has grown into an organization with an international scope, supporting projects throughout the circumpolar North and reaching audiences as far away as Japan and Australia with a strong conservation message. Funding provided by PBI helped support research that led to the listing of the polar bear as a threatened species by the U.S. government. This non-advocacy NGO has become the "Go To" organization for polar bear research, education, and empowerment.
Recently Robert and Carolyn retired from PBI to start an advocacy movement that focuses on uniting sustainable action groups into a worldwide movement called Arctic Action Teams and using this as a vehicle to provide infrastructure for establishing hope through action.
We have some fantastic door prizes to give away Friday!
* Family Membership from the Cincinnati Zoo & Botanical Garden
* T-Shirt from the Cincinnati Nature Center
* Gift Bag from Vision 2015
* Reds tickets, courtesy of 5/3 Bank
* A 30-Day Metro Bus Pass
* $100 Gift Card for Macy's
* Gift Cards for Whole Foods
* 1Year Membership - Queen City Bikes
Contact
Green Umbrella Staff
Development@GreenUmbrella.org