When
Thursday, September 12, 2013 from 6:00 PM to 7:30 PM CDT
Add to Calendar
Where
Franciscan Hammond Clinic Specialty Center
7905 Calumet Ave.
Munster, IN 46321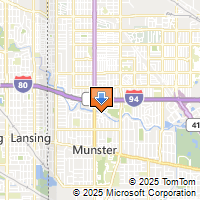 Driving Directions
Franciscan Hammond Clinic
Franciscan Hammond Clinic
219-836-7556

Women: What is Your Gut Trying to Tell You?
Hormones, stress, GI diseases and food sensitivities can all affect women's gastrointestinal health. Many women suffer silently through constipation, diarrhea, gas, bloating and fatigue. This is a common problem but is oftentimes not spoken about. Join Binisa Shah, MD as she discusses women's GI and digestive problems. She will provide information
Registration is closed. This event has already been held.