Where
Mark Twain House & Museum Visitor Center
351 Farmington Avenue
Hartford, CT 06105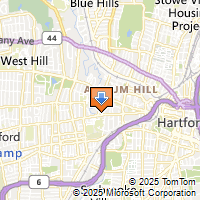 Driving Directions
Mark Twain House & Museum
Mark Twain House & Museum
860-280-3130

BOOK/MARK: An Atheist in the FOXhole: A Liberal's Eight-Year Odyssey...
The "Fox Mole"—whose dispatches for Gawker made headlines in Businessweek, The Hollywood Reporter, and even on The New York Times website—delivers a funny, opinionated memoir of his eight years at the Fox News Channel working as an associate producer for Bill O'Reilly.
Registration is closed. This event has already been held.