When
Saturday, September 12, 2015 from 11:30 AM to 12:30 PM EDT
Add to Calendar
Where
Irish Railroad Workers Museum
920 Lemmon St.
Baltimore, MD 21223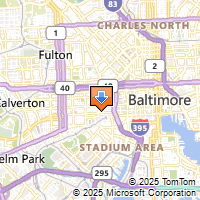 Driving Directions
Irish Railroad Workers Museum
Irish Railroad Workers Museum
410-347-4747

A Scholar's Search: No Irish Need Apply?
Irish scholar Conor Donnan will share his research into the realities of arriving Irish, poor and desperate in 1850ís Baltimore. This Belfast native and UMBC educator will speak from his unique background and perspective while reminding us of the turmoil and triumphs of the illiterate immigrant survivors of the Great Hunger. Donations Welcome.
Registration is closed. This event has already been held.