When
Saturday, December 3, 2016 from 4:00 PM to 7:00 PM PST
Add to Calendar
Where
Village Vino
4095 Adams Avenue
San Diego, CA 92116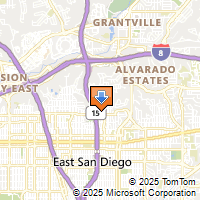 Driving Directions
Village Vino
619-546-8466

**SOLD OUT** Annual Holiday Champagne Tasting!
December means time for our annual and ever popular Champagne Tasting. Register online to reserve your spot. Tasting fee is $35 (waived with purchase of 2 bottles from tasting). For a list of wines being poured, please visit Village Vino's event page, www.villagevino.com/calendar. If online registration is closed, call Village Vino, 619-546-8466.
Registration is closed. This event has already been held.