Where
Frederick News Post Conference Room
351 Bellenger Center Drive
Frederick, MD 21703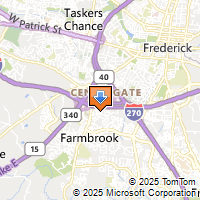 Driving Directions
Education Specialists
Frederick Foot & Ankle
301-668-9707

Defeating Diabetes One Step at a Time!
Join Frederick Foot & Ankle, along with many other specialists, to discuss diabetes prevention and management! Hear a presentation from our podiatrists and other wellness professionals at 11 a.m. followed by interactive activities including BMI, blood pressure, blood sugar, nutrition, physical activity, and diabetic shoes.
Registration is closed. This event has already been held.