When
Saturday, August 19, 2017 from 8:00 AM to 11:00 AM PDT
Add to Calendar
Where
AMN Healthcare
12400 High Bluff Drive
San Diego, CA 92130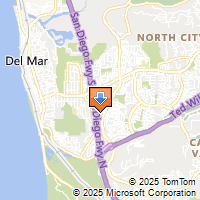 Driving Directions
Heidi Martin email: heidimartindtm@gmail.com

Look Who Else is Registered!
Corporate Club Officer Training - AMN Healthcare
JOIN US FOR CORPORATE CLUB OFFICER TRAINING AMN HEALTHCARE located at 12400 High Bluff Drive, San Diego CA - All are welcome to attend. Please note that this training is for Corporate Club Officers. We intend to facilitate discussion of best practices and the challenges of Toastmasters clubs in a corporate environment.