When
Saturday, August 26, 2017 from 8:30 AM to 10:30 AM PDT
Add to Calendar
Where
Parkway Plaza Mall - Food Court
415 Parkway Plaza
El Cajon, CA 92020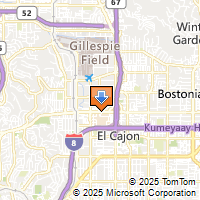 Driving Directions
Heidi Martin email: heidimartindtm@gmail.com

Look Who Else is Registered!
Club Officer Training - PARKWAY PLAZA
All officers welcome! This will probably be the last session in the District before the August 31 deadline. Last chance to get your minimum of 4 Club Officers trained for the first half of goal #9 in the Distinguished Club Program. Or...go for 7 out of 7 officers trained!