Where
Catlett-Burruss Education & Research Lab
7577 Spencer Rd.
CBNERR-VA
Virginia Institute of Marine Science (VIMS)
Gloucester Point, VA 23062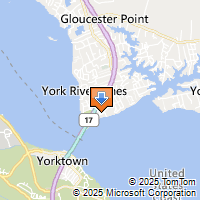 Driving Directions
Sally Brooks
Virginia Institute of Marine Science
804-684-7061

Discovery Lab - Be a Bay Buddy!
Celebrate Earth Day at this special-themed Discovery Lab where we will be teaching new ways to live a more Bay-friendly lifestyle. Graduate students from the VIMS Green Team will share ways humans are affecting the Chesapeake Bay as well as ways we can all help lessen our impact.
Registration is closed. This event has already been held.