Where
USM Portland, Abromson Center, Hannaford Hall
88 Bedford Street (GPS address)
Portland, ME 04104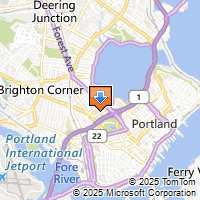 Driving Directions
Kate Axelsen Foster
University of Maine
1.207.581.1359

MCDA 2018 Annual Conference:
Join us for the 2018 MCDA Annual Conference on Friday, June 1st at USM. Our keynote speaker is Paul Timmins presenting "Future-Proof Your Career in the Changing World of Work". The conference theme is the future of our career development work. Don't miss out on great breakout sessions, a panel presentation, and networking with colleagues.
Registration is closed. This event has already been held.