Where
Genesee River Restaurant and Reception Center
134 North Main Street
Mount Morris, NY 14510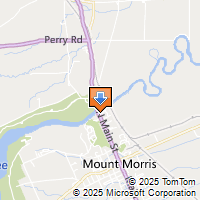 Driving Directions
Louise Wadsworth
Livingston County Economic Development
585-243-7124

What's Next for Your Downtown - the Results are in!
In October Larisa Ortiz of Larisa Ortiz Associates visited Livingston County and met with groups from all of our downtown communities. Now the market research and analysis are done, so come hear the results and next steps for your community! THIS EVENT IS FREE BUT REGISTRATION IS REQUIRED.
Registration is closed. This event has already been held.