Where
Beach promenade at the end of California Street.
364 S. California Street
Ventura, CA 93001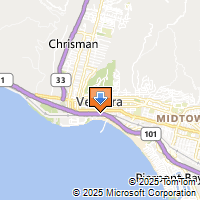 Driving Directions
Frank Dodge
Santa Barbara-Ventura ASCE
805-701-4904

National Engineer's Week Ventura Beach Cleanup
**Note the new date due to unforseen changes ** Please join us in participating in the Surfrider Beach Cleanup on Saturday, March 24, 2018 from 9:00 -11:00 AM as part of the National Engineer's Week. Afterwards, we will head over to Ventura Coast Brewing in Downtown. This is a joint event for the ASCE Branch and Younger Members Forum.
Registration is closed. This event has already been held.