When
Wednesday, February 21, 2018 from 5:00 PM to 7:00 PM PST
Add to Calendar
Where
Northwest Museum of Arts and Culture
2316 W 1st Ave, Spokane
Spokane, WA 99201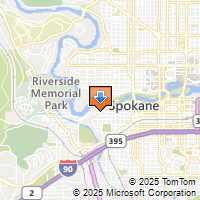 Driving Directions
Tyler Tullis, AAF President
AAF Spokane

How to prove the value of design and creativity—with science.
One of the endless debates in marketing: do creative ideas work better than evidence-based content? It's art versus science. Brand versus direct. Right versus left. Some consider creative ideas as marketing fluff. When recessions rise or profits plummet, the instinct is to go back to straightforward and logical communications to save the day.
Registration is closed. This event has already been held.