Where
Causeway Enterprise Agency
Loughanhill Industrial Estate
Gateside Road
Coleraine BT522NR
United Kingdom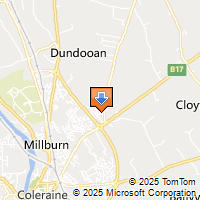 Driving Directions
Causeway Enterprise Agency
Causeway Enterprise Agency
0044-2870356318

Letís Meet Up! Unstoppable Tracy, Unstoppable You!
Causeway Enterprise Agency are delighted to invite you to meet Tracy Schmitt, a motivational speaker and author from Toronto, who has worked to inspire teams within corporates such as Uber and Air Canada as well as statutory and not for profit organisations working with adults and young people.
Registration is closed. This event has already been held.