Where
Project QUEST, Inc.
515 SW 24th St. (1st Floor Rm. 108)
San Antonio, TX 78207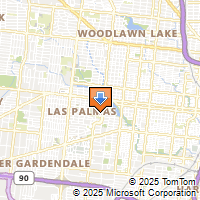 Driving Directions
Project QUEST, Inc.
2106304690

Applicant Information Session
You'll have the opportunity to learn more about our program and services that may be available to you, to assist with financial assistance towards training. A timed test may be administered for those who need. **Seating is limited, only registered applicants allowed **No kids allowed **Parking is limited - extra parking across the street.