Where
Rochester Riverside Convention Center
123 East Main Street
Rochester, NY 14604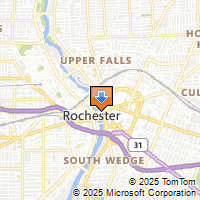 Driving Directions
Theresa Parker Duane
The Rivers Organization - Exhibit & Sponsorship Planners for NERM 2020
585-586-6906

Look Who Else is Registered!
Brian Diaz
Art Robbins Instruments
-
Eastern USA and Canadian Regional Manager
Alex Molinich
Aldon Corporation
-
President
Mark Morse
Eastman Kodak
-
Director, Research Site Ops. and Bus. Dev.
Kim Smith
Interchim, Inc
-
Operations Supervisor
ACS: NERM 2020 October 18 - 21, 2020
The Rochester Section of the American Chemical Society is proud to host the 2020 Northeast Regional Meeting (NERM) from October 18 to 21 at the Rochester Riverside Convention Center. The theme for the meeting is "Focusing on the Future of Chemistry". Our planning committee is hard at work developing innovative meeting concepts, events and program.