Where
Memorial Union, University of Maine, Orono, Maine
Orono, ME 04469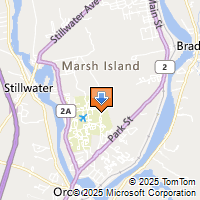 Driving Directions
Kate Axelsen Foster
University of Maine
1.207.581.1359

MCDA 2019 Annual Conference:
Join us for the 2019 MCDA Annual Conference on Friday, June 14th at UMaine. Our keynote speaker is Rebecca Liberty presenting "How Your Worldview Affects the Meaning of 'Career.'" The conference theme is Working with Diverse Populations. Don't miss out on great breakout sessions, and networking with colleagues.
Registration is closed. This event has already been held.