Where
Northwest Museum of Arts and Culture
2316 W First Ave
Spokane, WA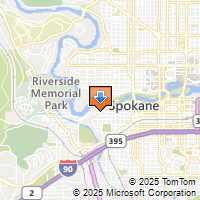 Driving Directions
Jennifer Fanto, AAF Executive Director
AAF Spokane

Look Who Else is Registered!
Principles of Navigating the Sale
Join us for a lunch time event featuring Shannyn Lee, Director of Coaching from Win Without Pitching. Shannyn will talk through six key principles to keep in mind during the buyer's journey. We'll explore how winning the race to object or embracing silence, among other principles, can put you in the driver's seat during the sale.