Where
Paychex University Park Lecture Hall
1175 John Street
West Henrietta, NY 14586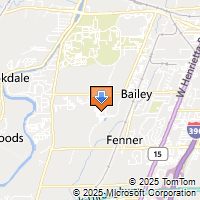 Driving Directions
Liz Bunger, President
HDI Western & Central NY
(585) 737-7263

HDI WCNY May 2019 Event - Disaster Recovery, Are you ready?
Please join us for an informative talk on the subject of Disaster Recovery – Are you ready for what goes bump in the night?! This talk will cover one of the topics that should be in the forefront of every business, disasters. When the inevitable happens, have you done everything you can to prepare?
Registration is closed. This event has already been held.