When
Monday, November 4, 2019 at 1:00 PM CST
-to-
Tuesday, November 5, 2019 at 4:00 PM CST
Add to Calendar
Where
The Lodge at Mount Magazine
577 Lodge Drive
Paris, AR 72855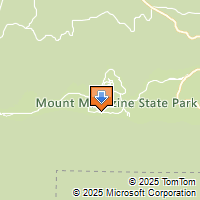 Driving Directions
Robert Morgan
Arkansas Forest and Water Steering Committee
479-422-5594

Look Who Else is Registered!
Chandler Barton
Arkansas Department of Agriculture
-
Division Forester
David Casaletto
Ozarks Water Watch
-
Executive Director
Jane Hurley
Central Arkansas Water
-
Central Arkansas Water
Raven Lawson
Central Arkansas Water
-
Watershed Protection Manager
Robert Morgan
US Endowment for Forestry and Communities
-
Grant Coordinator
Kitty Weisman
Southeastern Partnership for Forests and Water
-
Coordinator
3rd Statewide Forests and Drinking Water Forum – Focus on Action
The objective of the forum is to have open discussion on how we can help protect sources of public drinking water supplies and support the forest sector. A special emphasis will be made on the opportunities provided by the 2018 Farm Bill source water protection provisions and the 2019 update of Arkansas' Forest Action Plan.