Where
Project QUEST, Inc.
515 SW 24th St. (1st Floor Testing Room)
Grounds of Our Lady of the Lake University/Convent
San Antonio, TX 78207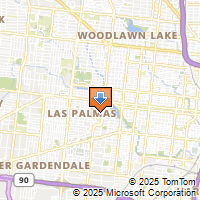 Driving Directions
Project QUEST, Inc.
2106304690

Applicant Information Session
Information about Project QUEST services will be provided. If applicable, a timed test will be administered following the session. Seating is limited, only registered applicants, NO CHILDREN ALLOWED. Parking located across the street, corner lot on 24th & San Luis St.
Registration is closed. This event has already been held.