When
Thursday, September 17, 2020 from 6:30 PM to 7:30 PM CDT
Add to Calendar
Where
VCA MidWest Veterinary Referral & Emergency Center
9706 Mockingbird Drive
Omaha, NE 68127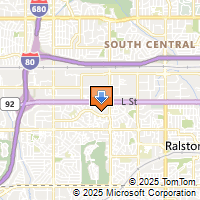 Driving Directions
Heather Burwell
VCA MidWest Veterinary Referral & Emergency Center
402-614-9000

September 17, 2020 LVT Veterinary Urinalysis-Got Urine? You Should!
This Lecture will review renal physiology and production along with specimen collection and handling. Urine physical properties, chemical analysis, and sediment analysis will be discussed in depth. Sediment analysis will include numerous images featuring normal and abnormal findings. Advanced urine diagnostics will be explained, quality control
Registration is closed. This event has already been held.