When
Wednesday, January 29, 2020 from 6:00 PM to 8:00 PM EST
Add to Calendar
Where
Central Wharf
160 Milk St, MA 02109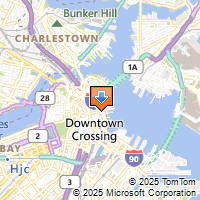 Driving Directions
Will Luckey
Insights Association, New England Chapter
860-371-6330

Look Who Else is Registered!
Jewel Ascano
Monster Worldwide
-
Senior Marketing Manager, Research and Insights
Susan Barnett
DD&A
-
Manager, Market Research
Mary Lou Barney
Fuel Cycle
-
VP, Account Development
Eileen Bruen
Bruen Insights Unlimited
-
Principal
Kathy Ciampa
Actionable Insights
-
Principal Consultant
Daniel Day
Fulcrum Research Group
-
Associate Research Director
Kathleen Egge
Paradigm Sample
-
Executive Director of Client Development
Brian Feltz
3D Research Partners, LLC
-
Owner / Principal
Susan Forrest
FocusVision
-
Business Development Director
View All
Insights Association, New England Chapter Annual Winter Party
The Insights Association, New England Chapter is hosting our annual Winter Party at Central Wharf in Boston on January 29, 2020 from 6-8 pm. Join us in a fun, modern space in Boston's Financial District and enjoy great food and drinks, networking, and prizes! This event is open to both members and non-members, but space is limited so sign up soon!