Where
Nectar Catering and Events
120 N Stevens St
Spokane, WA 99201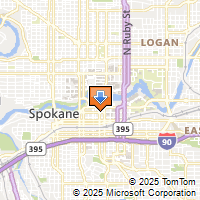 Driving Directions
Rick Hosmer, AAF Spokane President
AAF Spokane

Need Marketing and Lead Generation to Help Your Business Grow? You Need a Library Card!
At our Lunch & Learn on January 21, you'll meet Mark Pond, Business Research Librarian at Spokane Public Library. Think libraries are only about books and story time? Not on your life. Mark will introduce us to incredible marketing, training and business development tools that normally cost hundreds of dollars to access - but are FREE from SPL!
Registration is closed. This event has already been held.