When
Tuesday, February 15, 2022 from 12:00 PM to 1:30 PM EST
Add to Calendar
Where
The Kroc Center
424 Westfield Street
Greenville, SC 29601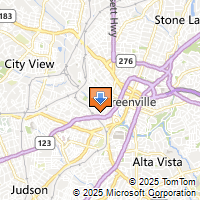 Driving Directions
Upstate International
Upstate International
864-631-2188

Chinese Influence in Africa: What Does This Mean for the Rest of the World?
Chinese investment in the African continent has increased significantly in recent years. What do African countries and China hope to gain from the relationship? How is the relationship different from typical developmental assistance? Can African states gain the benefits of economic development without ceding economic or political sovereignty?
Registration is closed. This event has already been held.