When
Monday, April 4, 2022 at 3:00 PM CDT
-to-
Friday, June 10, 2022 at 10:00 AM CDT
Add to Calendar
Where
Eaglewood Resort and Spa
1401 Nordic Road
Itasca, IL 60143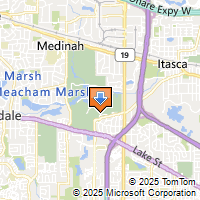 Driving Directions
Norm Hillner
Illinois High School Soccer Coaches Association
(847) 217-0080

Look Who Else is Registered!
2022 IHSSCA Golf Outing
Summer is just around the corner. Come join your fellow soccer enthusiasts for a wonderful round of golf. We prefer that you sign up as a foursome group. If so, we will collect names from your group at a later time.