Where
Marcus Nanotechnology Building
345 Ferst Drive
Atlanta, GA 30332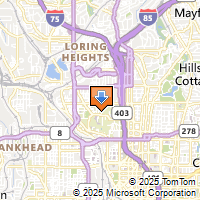 Driving Directions
Faisal Alamgir
Institute for Materials
404.385.3263

Energy-Tunable X-Ray Infrastructure At GT: Where We Are and Where Do We Want to Go?
This event aims bring together researchers from across GT around the topic of energy-tunable and high-flux x-ray research infrastructure at GT. Energy-tunable x-ray infrastructure allows for unique measurements of materials structure and chemistry such as x-ray absorption, anomalous x-ray diffraction, high q-space pair distribution function, +
Registration is closed. This event has already been held.