Where
Floyd Baptist Church
510 E Main St
Floyd, VA 24091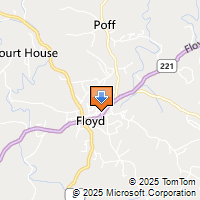 Driving Directions
NRV Aging in Community Leadership Team

Look Who Else is Registered!
Serving Seniors in Floyd County
The New River Valley is home to dozens of programs and organizations serving the needs of an aging population. Join us in Floyd County to learn more about issues and services related to personal finance, health, and building connections that support older adults.