Where
International Civil Rights Center & Museum
134 S. Elm Street
Greensboro, NC 27401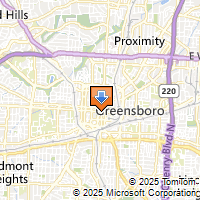 Driving Directions
John Swaine
International Civil Rights Center & Museum
336-274-9199

Dr. King Day Program: "Beyond, and Better Than, Democracy"
In commemoration of MLK Day, our Principal Scholar, Dr. Will Harris, will present a lecture, followed by a Q&A, connecting Dr. King to this country's future as not only a reformer but a constitutional founder of a Re-envisioned America arising from the as-yet unfulfilled promises of the Reconstruction Amendments. Refreshments will be served.
Registration is closed. This event has already been held.