Will Rock 4 Food '80s Night
Help Wayne's hungry kids and families and ROCK to some great '80s tunes - chosen by YOU! YouChoose the songs for the event. For $55, you get your song, a FREE ticket and the choice of singing/playing with the band. A family event, kids 12 & under get in FREE! Doors open at 5:30. Dinner served at 7pm. Click & buy now!
When
Friday November 16, 2012 from 6:30 PM to 10:30 PM EST
Where
Wayne YMCA
One Pike Drive
Wayne, NJ 07470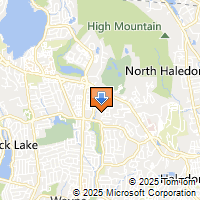 Driving Directions
Look who else is already registered!
Dale Ackerly
Amy Bremer
Amber Coxfield
Mike Daly
Bob DeMaio
Jennifer Frischknecht
Auntie JAn Garber
Ken & Joann Gold
Kim Grebel
Caroline Howel
Adrienne Howell
Mary Northrip
David Philp
Dan Salamon
Robert Saypol
Debra Yassen