5.29K College $avings Run and Carnival
Join us for a family-friendly run (1 mile or 5.29K) and college-themed carnival! Registration starts at 5:30 pm, run at 6:30 pm. All proceeds benefit the Benton County College Success Coalition's efforts to encourage post-secondary education and provide meaningful tools for families. Pre-register by April 12th to guarantee your shirt!
When
Friday, April 28, 2017 from 5:30 PM to 8:00 PM EDT
Where
Oxford Town Square (near Alliance Bank)
100 S Justus St
Oxford, IN 47971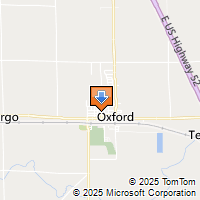 Driving Directions
Look who else is already registered!
Rene Adwell
Anna Bauer
Michelle Bauer
Emily Bennett
Mary Jo Bice
Angelina Brouillette
Isabella Coffman
Kim Datzman
Melissa Fox
Sarah Hale
Rebecca Lank
Danette Lukaszka
Kelsie Muller
Linda Ralston
Laura Senesac
Lauren Weigle
Kristen Wild
Anali Zamora