You're Invited: Third (and FINAL) Greater Boston IT/Tech Forum!
Join us for the third and final forum focused on strategies to close the IT/Tech workforce gap in Greater Boston! This forum will continue the theme of shared prosperity in the digital age and will showcase our strategy for shared investments in creating a more diverse and work ready pipeline for the IT/Tech sector.
When
Monday, June 19, 2017 from 9:00 AM to 11:00 AM EDT
Where
District Hall
75 Northern Avenue
Boston, MA 02210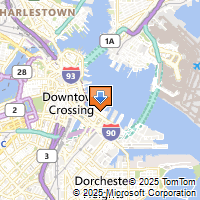 Driving Directions
Look who else is already registered!
Allyson Allen
Aaron Altman
Jennifer Applebaum
Jade Arn
Elvia Bautista
Justine Beaton
John Berry
Sylvia Beville
Shawn Bohen
Deborah Boisvert
Paul Brassil
Gail Breslow
Anthony Britt
Alessandra Brown
Susan Buckey
Robert Burakoff
Marybeth Campbell
Tony Carlin
Kathleen Carney
Michele Carroll
Bithiah Carter
Philip J. Carver
Sarah Case
Jodi-Tatiana Charles
Susan Chorley
Karen Chretien
Mary Churchill
Pam Cooney
Meredith Crouse
Raymind Cruz
Brad Darby
Richard De La Zerda
Claudia De Piante Vicin
Lionelle Demosthene
Rachael Dempsey
Julia Di Bonaventura
Brett Dickens
Lauran DiCarlo
Molly Dugan
Claire Duggan
Erin Earnst
David Edwards
Larry Elgart
Michelle Elias Bloomer
Gerald Elysee
Jeff Ernst
Eric Esteves
Michael Farma
Deborah Elizabeth Finn
Robert Finnegan
Richard Frank
Mardi Fuller
Irina Galatskaa
Bridget Gardner
Annie Garmey
Valter Gomes
Sandy Goodman
Paul Grogan
Alberto Guzman
Mark Gyurina
Theodora Hanna
Daniel Haro
Victoria Hay
Jeffrey Hayden
Derek Hayes
Heather Hayes
Brandynn Holgate
Blair Hollis
Conrad Hollomon
Hilary Hutchison
Jen James
Jacques Dady Jean
Karrie Jean
Nicole Jensen
Leighton Johnson
Kemi Jona
Philip Jordan
Jackney Joseph
Michael Joseph
Silja Kallenbach
Heather Kaufmann
Kira Khazatsky
Py Killen
Jim Kinchley
Randi Kinsella
Bill Ko
Emily Kowtoniuk
Sara Lamback
Todd Lamoureaux
Christine Landry
Paul Lee
Emily Leopold
Katie Liesener
Rhonda Lushan
Keith Mahoney
Kathie Mainzer
Gayle Maneikis
Angela McCabe
Cheryl McCloud
Ellen Meltzer
Beth Milkovits
Fenol Millien
Eva Mitchell
Eugenie Moffitt
Midori Morikawa
Trinh Nguyen
Bo Nicholson
Nina Nolan
Daniel Noyes
Stefanie O'Shea
Martha Oesch
Alysia Ordway
Robin Organ
Andrew Ott
Pavel Payano
Kelly Pellagrini
Maren Peterson
Nam Pham
Lou Piazza
Christelle Pierre-Louis
Salvador Pina
Renee Poisson
Karina Polanco
Ed Powell
Trevor Price
Paul Queenan
Larson Rogers
Martha Rogers
Yvonne Rogers
Steve Roller
Jody Rose
Janella Ruiz
Don Sands
Zeida Santos
Michelle Sedaca
Frank Sennott
Avanti Seymour
Patrick Sheehan
Nicole Shiner
Jason Siglasky
Rebecca Simas
Elijah Sinclair
Navjeet Singh
Carlie Smith
Garrett Smith
Morgan Soares
Jessica Suriel
Rob Surratt
Luanne Teller
Kelly Tessitore
William Thomas
Julia Thompson Martinez
An Tran
Ally Trenteseaux
Anne Turner
Anika Van Eaton
Vickie Victor
Linnea Walsh
William Watkins
James Whalen
Cassie White
Ken White
Mary White
Kevin Wiant
Debby Wiesen
Angela Williams-Mitchell
Kendra Wotkyns
Marina Zhavoronkova
Linda Zimmerman