VIP Day 2017
As a newly elected Texas Lions Camp Board Member, there is much to learn about the governance of TLC. Join your colleagues for a fun-filled, informative seminar we simply call, VIP Day. TLC will provide meals and one hotel room for each Board Member and a guest during VIP Training. Note there are no scheduled activities other than VIP seminars.
When
Friday, June 23, 2017 at 5:00 PM CDT
-to-
Saturday, June 24, 2017 at 9:00 PM CDT
Where
Texas Lions Camp, Inc.
P.O. Box 290247
4100 San Antonio Hwy.
Kerrville, TX 78029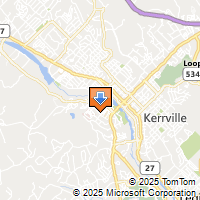 Driving Directions
Look who else is already registered!
Kent Basinger
James Browning
William (Wally) Bunton
Wes Carr
David Christopher
Debbie Davant
Linda Davis
Richard (Sarge) Doyle
Roger Doyle
John Eads
Lisa Free-Martin
Dg Malaki Gore
James Haverland
Terry Hawkins
Frank Heslin
Charles Horn
Kenneth Jobe
Peter Koschelew
David Krebs
Joel Kuykendall
Harry Ledbetter
Gary Linker
Russell Livingston
Whitney Livingston
Stephen Mabry
Scott Perry
Micheal R Poole
Vernon Primeaux
Bill Roe
Phillip Scudder
Randy Sepulvado
Bryan Sessom
David Shinn
Chuck Sims
Rick Stoorza
Carolyn Stroud
Kathy Summers
Marvin Surles
Ann Ward
Jerry Whatley