Tour de River 2017 Pub Crawl
Join Charles River Rugby Saturday July 22nd as we tour the lovely city of Boston on our 4th annual pub crawl! Kickoff is at 2PM at The Harp, and we'll be crawling our way around 4 bars Saturday afternoon in downtown Boston.
When
Saturday, July 22, 2017 from 2:00 PM to 11:00 PM EDT
Where
Start @ The Harp
85 Causeway St
Boston, MA 02114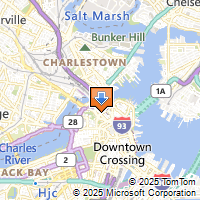 Driving Directions
Contact
Emily
Charles River Rugby United, Inc.
781-307-2671

Look who else is already registered!
Miles Bergstrom
Elise Davis
Devin Doherty
Tito Encarnacion
Christopher Gardner
John Gill
Emily Hoffman
Sally Holmes
Meredith Humphrey
Jehanne Junguenet
Catherine King
Susan Lackey
Corey Lang
Andrew McKivergan
Zach Mehuren
Casey Monahan
Samantha Montano
Megan Murphy
Rebecca Nashett
Charles Nastasi
Shane Rice
Lee Richardson
Carlos Rodriguez
Ellie Sanchez
Anthony Santana
Kristina Sedjo
Maria Sedjo
Eileen Siegel
Lucy T
Hannah Waldman
Katy Wetherbee
Sarah Wetherbee
Cam Yergeau