Informing Residents of the Health Effects of Arsenic in Drinking Water & the Need to Test and Treat
Workshop participants will learn more about the health effects of arsenic, how it enters the water supply and what tools are available to inform residents on safeguarding their drinking water through testing and treatment. Local leaders and the media play an important role in providing this information to residents.
When
Thursday, September 14, 2017 from 3:00 PM to 5:00 PM EDT
Where
Hunterdon County Library Headquarters
314 State Route 12, Bldg. #3
Flemington, NJ 08822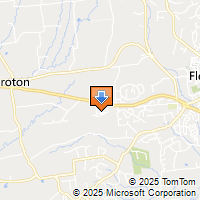 Driving Directions
Look who else is already registered!
Jay Arancio
Jerry Cook
Cristianna Cooke-Gibbs
Richard Cotter
Denis Crayon
Raymond Croot
Laura Dillman
Steve Foster
Jackie Freedman
Susan Goldstein
Ronit Jacobs
Skip Jonas
Harvey Klein
Kathleen Klink
Kathryn Koch
Aimee Landau
Heidi O'Neill
Meredtih O'Neill
Megan Rockafellow-Baldoni
Tom Rue
Anil Sharma