Tahoe Chocolate & Wine Festival
Please join us at the 29th Annual Tahoe Chocolate & Wine Festival. The theme is A Night at The Oscars: we are rolling out the red carpet for abuse survivors and those that support them. Enjoy gourmet chocolate creations, sample boutique wines, and bid on tantalizing items in live & silent auctions. All proceeds benefit Tahoe SAFE Alliance.
When
Saturday, November 4, 2017 from 6:00 PM to 10:00 PM PDT
Where
Hyatt Regency Lake Tahoe
111 Country Club Drive
Incline Village, NV 89451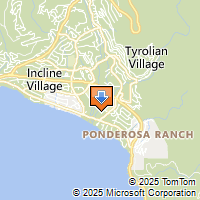 Driving Directions
Look who else is already registered!
Daniel Bederian-Gardner
Jenna Belden
Amy Berry
Jade Bogan
Kaya Bromley
Rob Brugger
Rashell Deyoung
Steuart Dickinson
Sandra Donovan
Diana Eadington Reed
Allison Edwards
Paul Eykamp
Larissa Faulkner
Elise Fett
Eric Goldring
Eric Goldring
Dawn Harris
Miren Hower
Kathy Hughes
June Joseph
Mark Kersey
Thomas M Lahey
Catherine Markwell
Dianne Miller
Wendy Mueller
Charlene Mutter
Keith O'Donnell
Lauren Payne
Terri Phelps
Shelly Reiter
Megan Shirley
Marsha Sohn
Dory Willer