Oke Critter Crawl 5K Run/1-Mile Fun Run 2018
Come and join the fun and celebrate Earth Day by registering for this 5K Run/1-Mile Fun Run. The course will wind participants down the scenic Swamp Island Drive. Participants may run or walk their way to the finish line. Sponsored by the Okefenokee Wildlife League and the Okefenokee National Wildlife Refuge.
When
Saturday, April 21, 2018 from 8:00 AM to 10:00 AM EDT
Where
Main Entrance, 11 miles Southwest of Folkston, GA
2700 Suwannee Canal Road
Folkston, GA 31537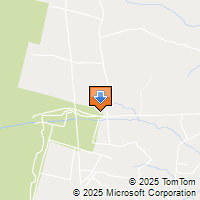 Driving Directions
Contact
Susan Heisey
Okefenokee National Wildlife Refuge and Okefenokee Wildlife League (OWL)
912-496-7836
susan_heisey@fws.gov
Look who else is already registered!
Diego Aguiar
Teresa Aguiar
Patti Ahlfeld
Tom Ahlfeld
Eva Albury
John Albury
Kyle Allen
Leslie Allen
Lynette Batton
Erika Boatright
Kylie Breedlove
Lynn Breedlove
Robert Campbell
Jessica Carlson
Ashley Carter
Megan Carter
Steve Chesser
Mike Chovonec
Becky Coleman
Jc Coleman
Christine Columbus
Kathleen Conlon
Chloe Davis
Kameron Dickerson
Vivian Dickerson
Diane Dixon
Arminda Durrance
Mallorie Ferguson
Shaula Fuhlendorf
Christopher Funk
Marina Gilley
Gracie Gooch
Sharon Heisey
Susan Heisey
Rick Herbst
Wendy Hernandez
Laurie Heupel
Kristen Higgs
Jenn Hogan
Christina Keene
Alease Kelly
Michael Lusk
Dixie McGurn
Millie McGurn
Tim McKeown
Jason Meredith
Nicky Meredith
Suzanne Miller
Katie Mulkey
Gerald Murray
Shannon Nevitt
Dana Oquinn
John Oquinn
Donna Ray
Melissa Reese
Ramona Reynolds
Joy Bennett Rhoden
Pam Rhoden
Kari Rhoden-Tsaregorodtsev
Kathryn Sadowski
Richard Sadowski
Nicholas Shipley
Scarlett Sikes
Randy Small
Joseph Smith
Michael Smith
Rachael Smith
Victoria Smith
Jason Sokolov
Marion Sokolov
Nicole Stagg
Nanacy Thornton